YASHIRA PONCE
Director. Writer. Storyteller.
About Me
I am a Honduran-American independent film director and writer with over 7 years experience in the entertainment industry. I care deeply about consuming and crafting stories which feature complex female leads, with diverse casts that represent the real world, and with urgent stories that need to be told now.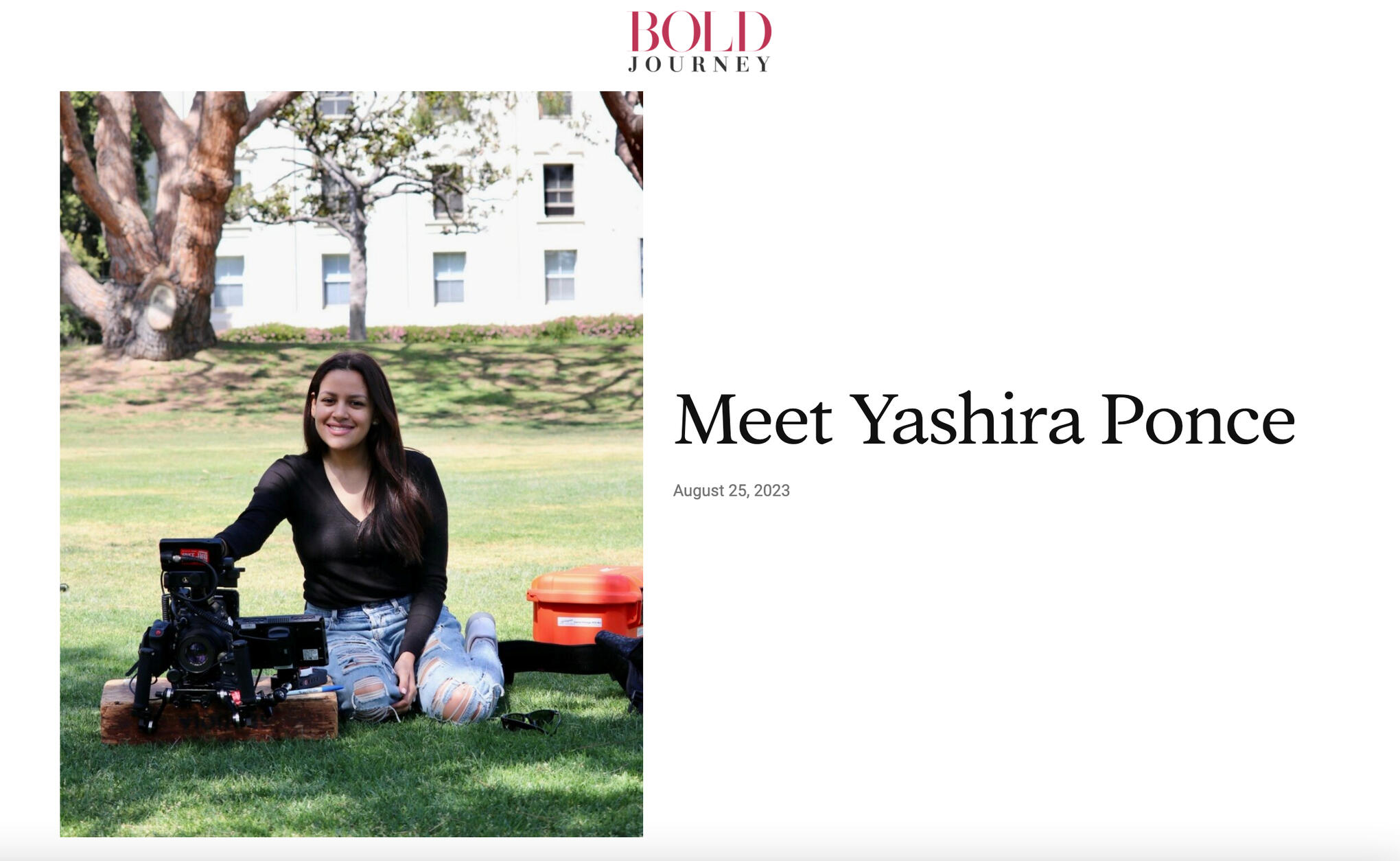 Thematic
My major themes are feminism, mental health, diversity, family, and social issues, and though I lean towards dramatic projects, I love exploring these themes in every possible genre. One of my core values as a storyteller is that no matter what subject I'm tackling, my aim is to create uplifting work that will represent a positive experience for anyone watching.
MY WORK
NO ENGLISH
While undergoing an abortion in Texas, an undocumented Latina's uneasiness reaches a boiling point.
SUNFLOWER
A young woman who lives socially isolated due to her unique illness, struggles to connect through social media until a small act of kindness empowers her to be vulnerable.
---
EDUCATED
A personal short documentary about how receiving an education transformed my mother's life which inspired her to become an educator.
---
BOSTON POST
An avid reporter seizes an opportunity to crack a story.
Get in touch
Use this form to reach out!